LA VIE SIMPLE ET LES SABLES LENTS Résidence de 12 jours à CONTAINER - espace de création partagé, Angresse. Restitution en forme d'after-work. «Container» est un espace de co-working et de résidence niché dans la campagne, en bordure d'océan. Lors de ce séjour de travail, je me suis appuyée sur mes impressions, observations et échanges quant à ce territoire ainsi que la manière d'y vivre, entre ruralité et culture du bien-être. L'ensemble du work in progress réalisé est ponctué de récurrences tournant autour du paysage au travers de gestes très simples mis en œuvres comme autant de traces de ma présence sur place. THE SIMPLE LIFE AND THE SLOW SANDS I> Residence of 12 days in CONTAINER - shared creation space, Angresse. Br> Restitution in the form of after-work. "Container" is a co-working space and residence nestled in the countryside, on the edge of the ocean. During this work stay, I relied on my impressions, observations and exchanges about this territory and how to live there, between rurality and culture of well-being. The entire work in progress is punctuated by recurrences revolving around the landscape through very simple gestures implemented as so many traces of my presence on the spot.
LA VIE SIMPLE ET LES SABLES LENTS (LOCAL FORECAST) Film vidéo-audio, 36min. Playlist de 12 vidéos, 3min chacune. Projection sur osb avec rubans adhésifs dont réfléchissant et bande son relaxante. «Local Forecast» est une playlist en forme d'ode. Un dégradé en 12 tableaux inspirés des vidéos «easy-viewing» d'ambiance et de sf. (cf Soleil Vert). S'y entremêlent une vue d'un blockhaus de Capbreton en train de s'enfoncer dans l'océan et une succession de captations réalisées chaque jours de plantes prises dans le vent et placées dans un ordre terres > villes côtières > océan depuis Angresse. L'érosion progressive de ce monument et du paysage par les éléments se retrouve dans la perturbation d'une forme solide par les incrustations qui font ici en quelque sorte office de «glitch» dans l'image. Des motifs et éléments d'ordre pictural, purement esthétiques, tirant parfois sur le kitsch des cartes postales et chemises qui viennent ronger, occulter, envahir la figure. Projetée sur de l'osb, s'y ajoute une matière de brouillage, complétée par une intervention graphique lui redonnant fugacement corps. Les titres de cette playlist proviennent de mix de Vaporwave (Static Thinking, Floral Shop, ...) et s'accompagne d'une bande-son relaxante de vent dans les arbres. THE SIMPLE LIFE AND THE SLOW SANDS(LOCAL FORECAST) Video-audio film, 36min. Playlist of 12 videos, 3min each. Projection on osb with adhesive tapes including reflective and relaxing soundtrack. "Local Forecast" is an ode playlist to the nature. A gradient in 12 tables inspired by "easy-viewing" videos of atmosphere and sf. (see Green Sun). A view of a Capbreton blockhouse sinking into the ocean and a succession of captures made every day of plants taken in the wind and placed in a sequence> coastal towns> ocean since Angresse. The gradual erosion of this monument and the landscape by the elements is found in the disruption of a solid form by the incrustations that here in a way act as a "glitch" in the image. Motifs and pictorial elements, purely aesthetic, sometimes drawing on the kitsch of postcards and shirts that gnaw, obscure, invade the figure. Projected on the osb, adds a matter of jamming, supplemented by a graphical intervention giving him fleeting body. The tracks in this playlist come from Vaporwave mix (Static Thinking, Floral Shop, ...) and come with a relaxing soundtrack of wind in the trees.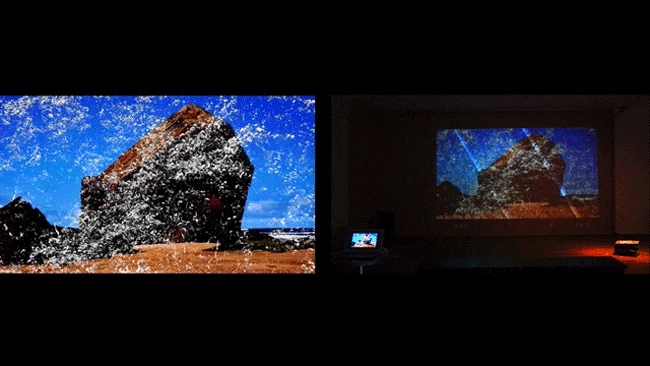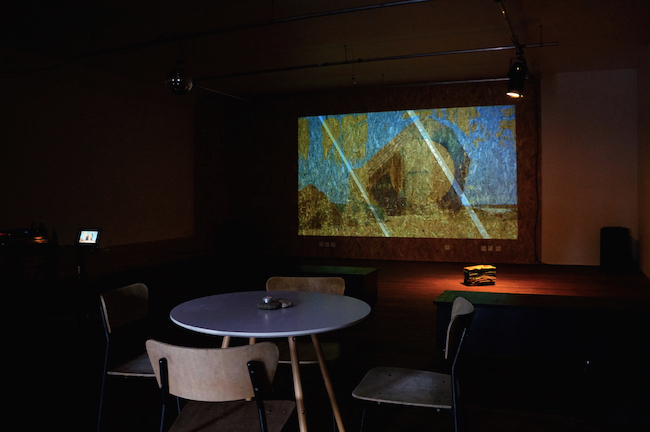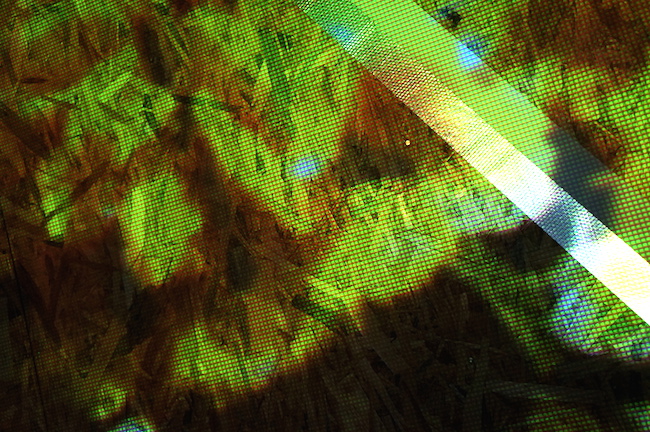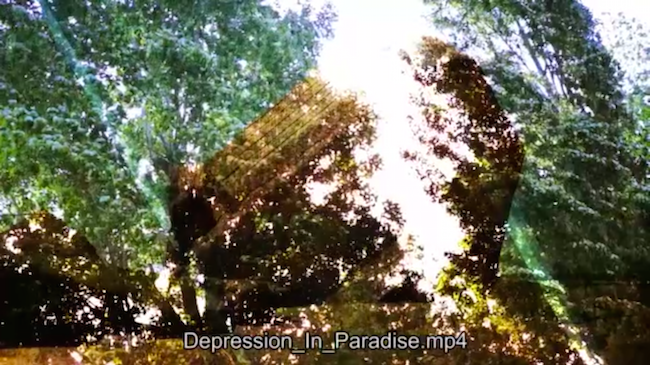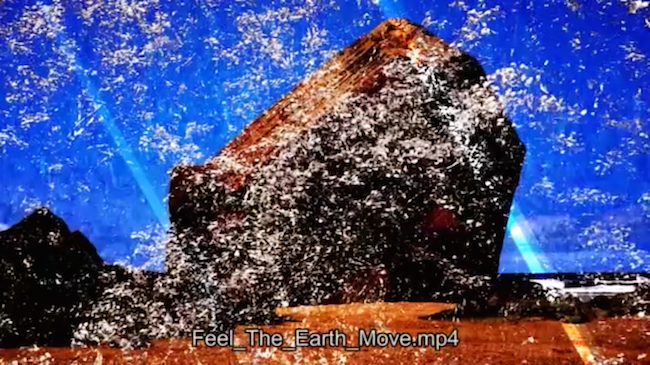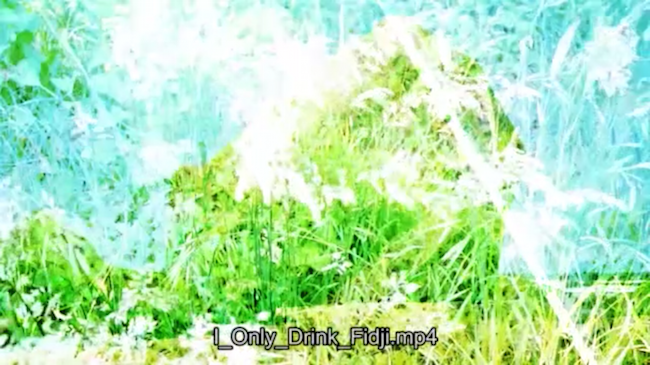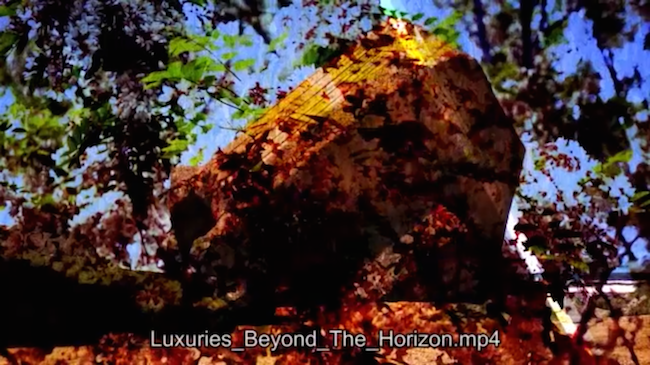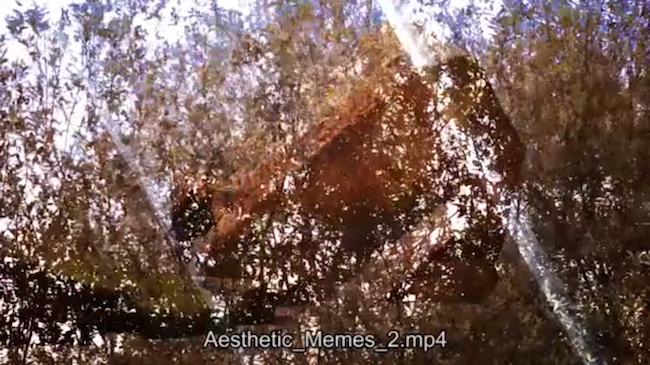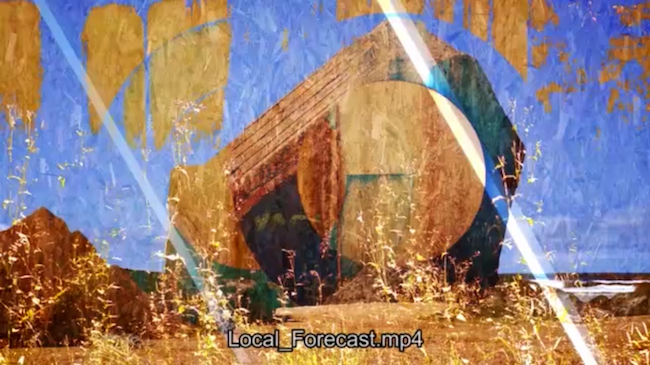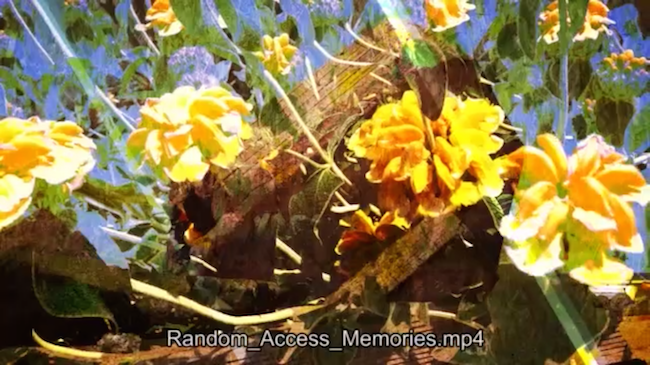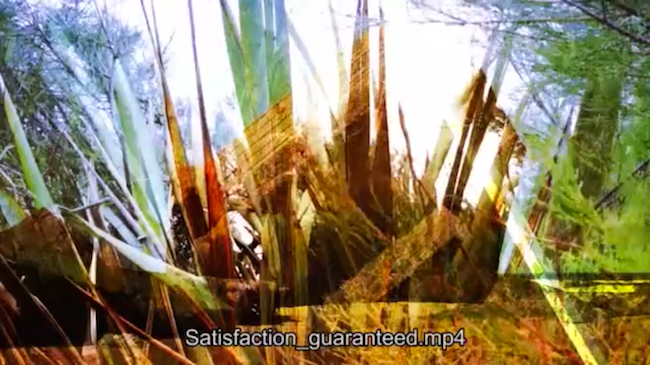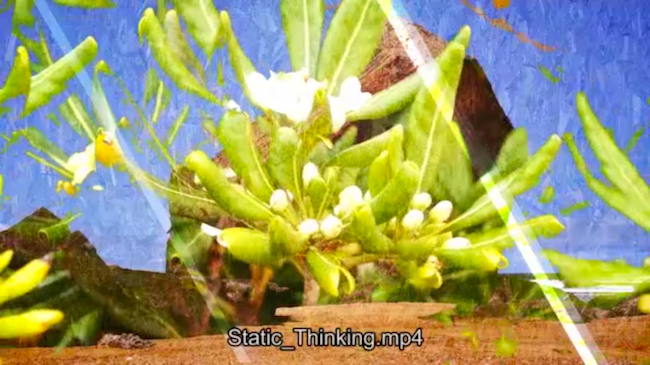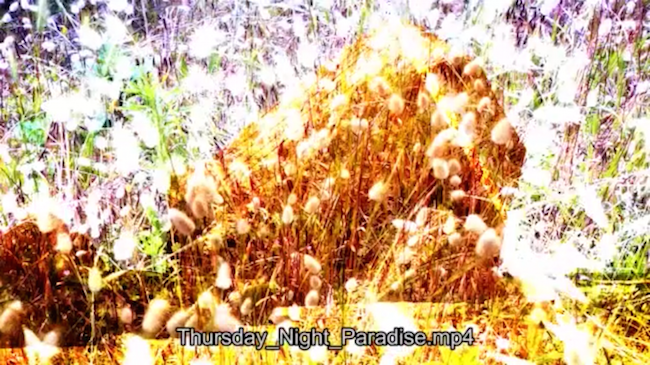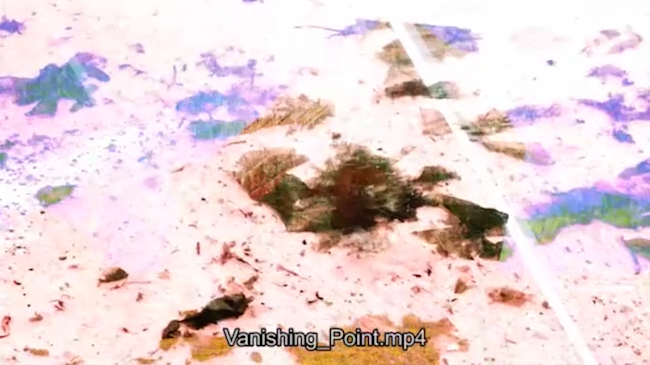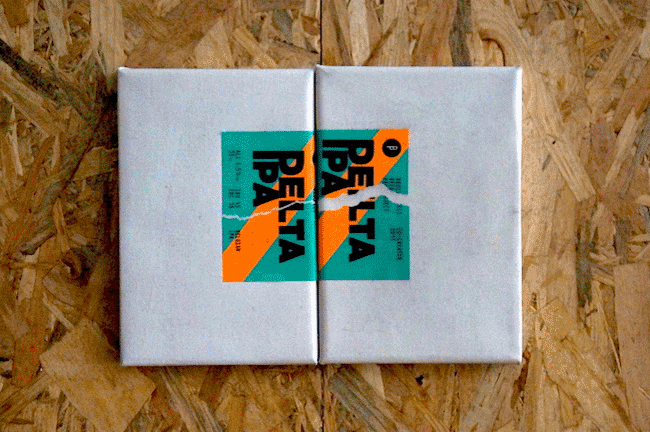 LA VIE SIMPLE ET LES SABLES LENTS (LA VIE SIMPLE#2, Ipa-Ypea) Étiquettes de bières déchirées sur toiles, vernis, 18x26cm. THE SIMPLE LIFE AND THE SLOW SANDS (SIMPLE LIFE #1, Ipa-Ypea) Beer labels torn on canvas, varnish, 18x26cm.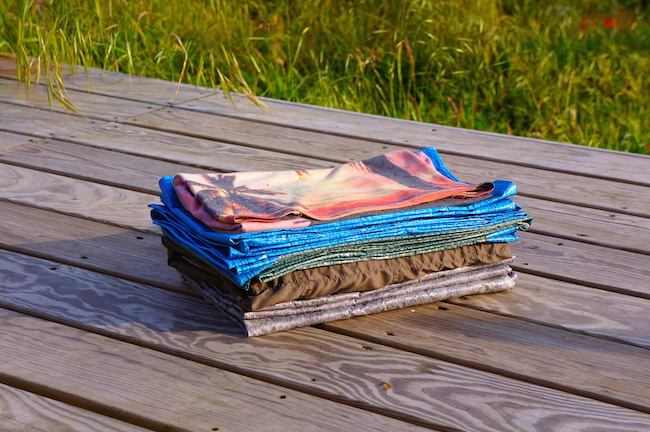 LA VIE SIMPLE ET LES SABLES LENTS (LA VIE SIMPLE#1, Pliage-Paysage) Vêtements personnels, plaid et bâches de chantier et de protection, 45x30x35cm env. THE SIMPLE LIFE AND THE SLOW SANDS (SIMPLE LIFE #2, Folding-Landscape) Personal clothing, plaid and tarpaulins for construction and protection, 45x30x35cm. approx.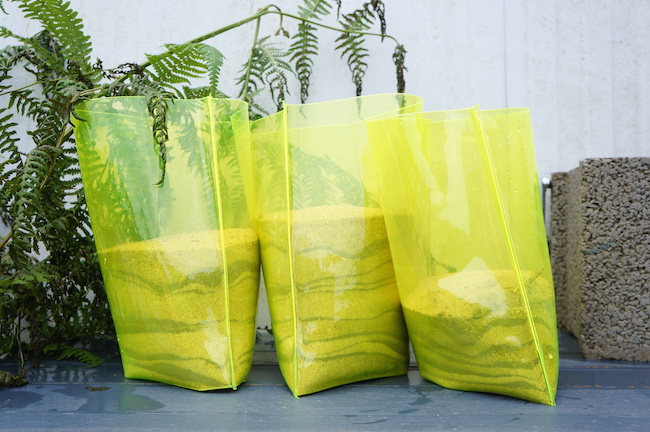 LA VIE SIMPLE ET LES SABLES LENTS (LES SABLES LENTS) Sable, terre et vases souples fluo. 2018 Sable ramené à chaque retour de mes captations jusqu'à l'océan mélangé à de la terre sablonneuse pré- levée sur place à Container. THE SIMPLE LIFE AND THE SLOW SANDS (THE SLOW SANDS) Sand, earth and fluo flexible vases. 2018 Sand brought back with each return of my captures to the ocean mixed with sandy soil pre-collected on site at Container.